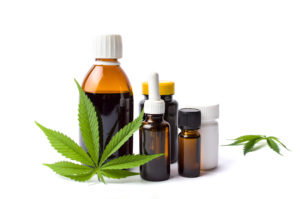 Daniel Fung of CT works in the MMJ industry, providing cannabis connoisseurs with the best possible vaping experience. His company, Dank Fung Extracts, is made up of dedicated extract artists who design stylish, premium vape pens that offer lower heating temperatures and wickless, sub ohm atomizers for maximum freshness. His MMJ products are perfect for patients who use medical marijuana for a wide variety of medical conditions and do not want to smoke it.
One of the reasons why Daniel Fung of CT got into his line of work is because he truly believes that cannabis can help people who are suffering from debilitating conditions that inhibit their way of life. Many states agree with him and have implemented medical marijuana programs to varying levels of success. While the end goal will be to hopefully provide access to anyone who needs it, Daniel Fung of CT has to be happy with news out of his own home state last month. Connecticut has expanded its list of conditions in its medical marijuana program.
The eight new medical conditions that were approved in August include the following:
Hydrocephalus (buildup of fluid in the brain)
Intractable headache syndromes
Muscular dystrophy
Post herpetic neuralgia ( a complication of shingles)
Osteogenesis imperfecta (brittle bone disease)
Severe rheumatoid arthritis
Spasticity (pain associated with fibromyalgia)
In total, there are now more than 27,000 patients in Connecticut's medical marijuana program and just fewer than 1,000 certifying physicians. The state has nine dispensaries. The addition of the eight new conditions means that there are now 30 medical conditions approved for adults. The others include cancer, glaucoma, multiple sclerosis, Parkinson's disease, epilepsy, Crohn's disease, and more. Additionally, there are eight medical conditions approved for patients under 18. They include cerebral palsy, cystic fibrosis, irreversible spinal cord injuries, and severe epilepsy.
While the news is welcome for Daniel Fung of CT and others, there are many draconian laws in the books regarding MMJ that inhibit research and funding, so we do have a long way to go in the path towards legalization.